What to expect at Grace Bible Ambassadors…  
We meet Sundays at 10:30AM & Thursdays at 7:00PM at 3077 Mt. Pleasant St NW North Canton OH 44720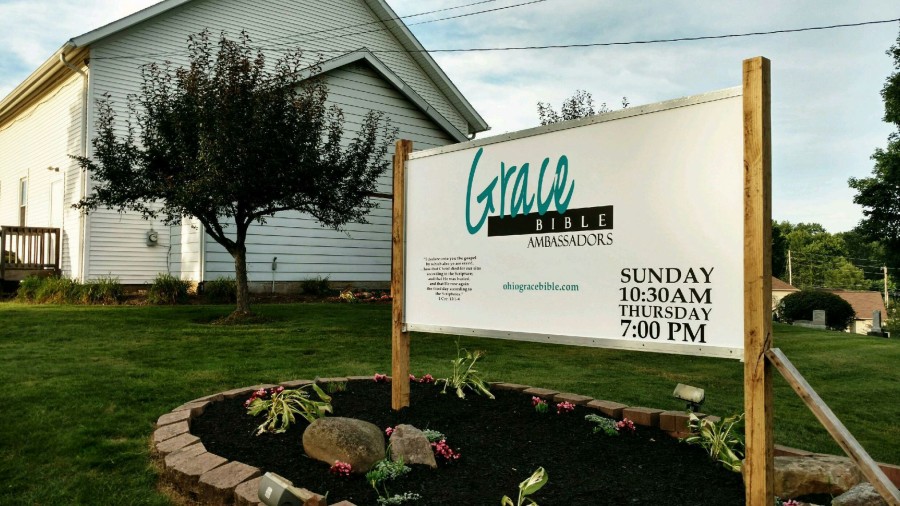 Come as you are.
We do not have assigned greeters at our door.  Folks who say "hello" and introduce themselves will be doing so because they genuinely want to meet you.   We believe that you are free to give according to the purpose of your own heart, so we do not ask for offerings. (2 Cor 9:7, Rom 6:14)    We sing together for the purpose of installing right doctrine through song & music, rather than for entertainment or putting on a show.  (Col 3:16)  Feel free to stop at our kitchen and grab a cup of coffee or some bottled water and make yourself comfortable.
We study, learn, and answer honest Bible questions.
Our pastor teaches & preaches from the 1769 KJV English Bible.   We study the Bible believing it, rather than correcting or questioning it – or even appealing to the nonexistent "original Greek manuscripts."    We are not perfect people nor do we have perfect understanding.  We do, however, BELIEVE our Bibles and are serious about studying and understanding God's Word, so that we are equipped to live a life of grateful and faithful service to our Savior.
The end of our meeting is reserved for YOUR questions or comments about the Bible

.
We welcome your questions and leave time every week for the speaker to answer them – whether they be about the lesson or another topic.