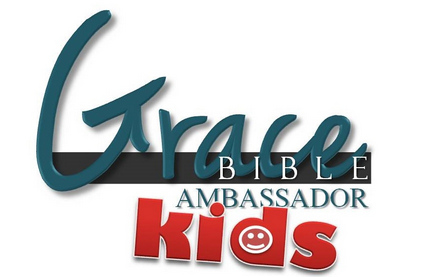 Oftentimes, children are merely babysat or entertained at church meetings.  Knowing that our children are the foundation of the future church, we teach our children how to be faithful ambassadors for Christ.
Our focus with children is teaching, but we are not cold authoritarian "sticks-in-the-mud."   Our children's teacher can be quite animated and entertaining as she lovingly teaches our children Biblical truths.
First and foremost, our children are simply and clearly taught the Gospel of the Grace of God.  (2 Cor 11:3, 1 Cor 15:1-4, Eph 1:13)
We work to create a a solid foundation for our children of rightly divided Biblical teaching in an environment that is sensitive to the needs of little ones. We firmly believe children's ministry is vital to the church and we welcome each and every child with open arms.  We do not 'teach down' to the children or waste their time with meaningless activities, as we are aware how much children desire to be challenged and learn new things.
Grace Bible
Ambass
adors
is a place for kids to hear the Gospel,
and learn 

how to become faithful ambassadors for Christ.
And that from a child thou hast known the holy scriptures, which are able to make thee wise unto salvation through faith which is in Christ Jesus.  2 Tim 3:15
How do I get to Heaven?  It only takes 5 minutes to talk with your children about the Gospel of the Grace of God.  Don't outsource the duty to answer this most important question to a church or pastor who may not know the answer.
Children's Books:
Below are links to some wonderful children's coloring books at Amazon.com.  Simply click on the each book image to go to the amazon.com page.  If you are interested in a book but do not have the means to purchase one, please contact us at info@OhioGraceBible.com.  If we have an extra copy in stock, we'd love to give one to you.
"Patty's Most Important Question" teaches children how to answer life's most important question – "How do I get to Heaven?"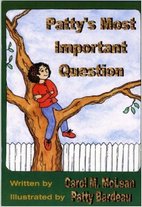 "Why Be Good?" teaches children about thanksgiving, unfairness, & why God wants them to be good… something that many adults struggle with.